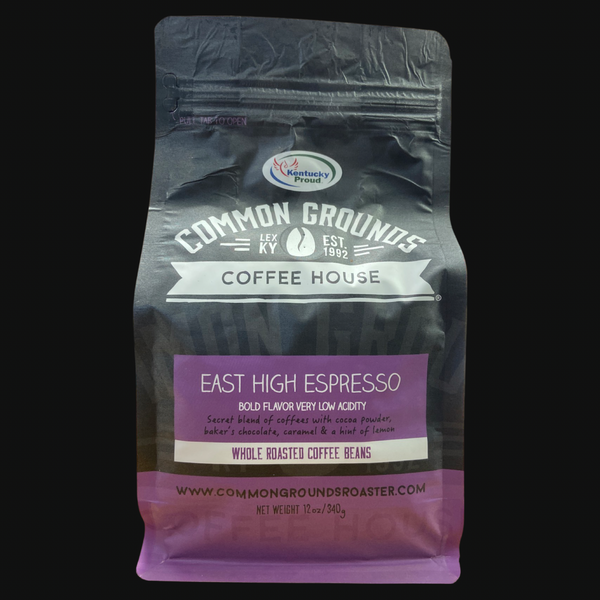 With low acidity & bitterness with a bold flavor, the East High Espresso is a Lexington favorite. Our East High Espresso has a flavor profile of cocoa, caramel, & a hint of lemon. This coffee is a Lexington favorite and can be brewed as an espresso or enjoyed as a cup of coffee. Try our East High Espresso & you'll see why it's Lexington's best espresso.
Kentucky Proud
NET WEIGHT 12oz / 340g 
Also available in 2lb.